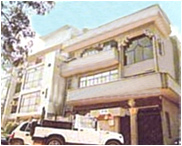 Kusum Enterprises a leading manufacturer of Film resistors from last three decades, is supplying Carbon / Metal Film resistors to some of the best known names in the Industry.

Business Profile:
Kusum Enterprises started manufacturing resistors in the year 1983.State of the art machinery was bought by the founder of the company Mr. R.C. Jain from Japan.Initally the company started manufacturing  carbon film resistors in 1/4 watt size. Gradually it diversified into metal film resistors, metal oxide resistors, link/jumper wire & wire wound resistors. Then over the years it has diversified into various other wattages ranging from 1/6 to 5W.The Company recently expanded its range and is manufacturing wire wound resistors from 5watt upto 1000 watt.
It has always been our endeavor to supply the best quality material at the lowest rate, thus we invest heavily in the machines & their maintenance. All our machines & raw material are imported from Taiwan. Our company believes that "Excellent quality of raw material, supported with state of the art machinery & skillful operators will yield desired results."We also specialize in catering to requirements of resistors in close value tolerance v.i.z. 0.5 %, 0.1 % & 0.01%.
We are an ISO 9001 certified company and our products are approved / certified by various agencies like ERTL/LCSO (Defence)/ CACT / ROHS. Our collective aim is to cater to need of customers with high quality products supported by timely deliveries. We are the only vendors to have direct on-line approval from Beetel & Sony India.

We are catering to requirement of resistors in Telecom, Industrial Electronics, Consumer Electronics, Auto Industries, Security Systems, Lighting Industries, Electronics & Electric Meters and many other market segments.